Hunter's Call
A downloadable game for Windows
Hunter's Call Trailer

Hunter's Call is a hunting game where players will be given a Compound Bow, Utility Arrows and other tools to aid hunting down the monsters. The monster is much stronger than the player in every way in thus of agility, sense, and strength. Players will have to explore and learn its behavior in order to gain advantages to help defeat the monster.
UtilityArrows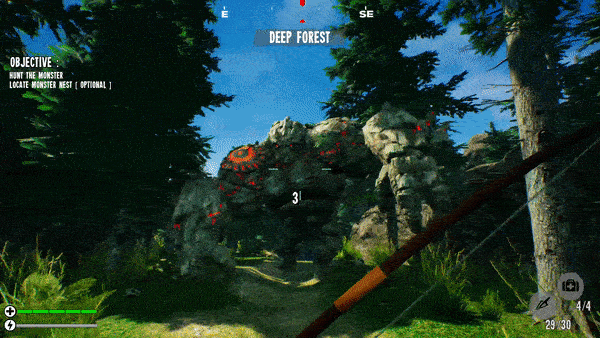 You are given different Utility Arrows to hunt down the monster. Different Utility Arrows provides different advantages, combine these advantages to take down a monster that is much larger, faster and physically stronger than you!
Stealth
The monster has much better sense of sight, hearing and smell than a human, much like other animals! In order to not get detected before fully prepared, you must consider your actions and plan according to the monster's detection.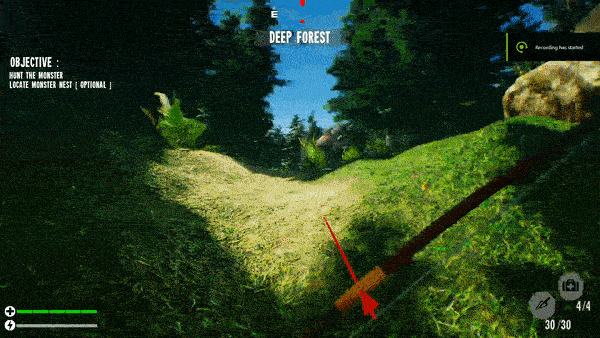 Preparation
The monster is much stronger than you. Instead of taking on the monster face-to-face with you bow and arrows, take some times doing some preparation. Explore and discover the behavior of the monster and the surroundings, avoid deadly traps laying around the area or take them to your advantages by leading the monster to it, or even place your own traps strategically according to your surroundings!
Hardware Requirement (Minimum)

OS : Windows 7,8,10 64-bits
Processor : Intel Core i5-2300
Memory : 8GB RAM
Graphics : NVIDIA GeForce GTX 660 Ti
Direct X : Version 11
Storage : 10 GB
Sound Card : Direct Sound (Direct X 9.00 c)
Midnight Production - The Team
Hunter's Call is an FYP student project created by 5 students from UOW Malaysia KDU University College, Utropolis Glenmarie. The development team is formed by 2 designers, 3 programmers and originally 1 artist but left half-way through the development of the game. The game took a total of 8 months of development to complete.
Lead Designer - Nathan Chow

The lead designer of the team, in charge of Project Management, Gameplay Design, Level Design and later on focuses on Environment Design and artistic field of the game after the artist left the team.
Designer - Theng Weng Shen
Originally tasked with doing Documentation and Secretary works and assisting in Level Design and Gameplay Design. In Charges of most of the Gameplay Design after the artist left the team while continuing Documentation and Secretary role.
Lead Programmer - Vinod A/L Elengovan
-Gameplay Programmer

-UI Programmer
Programmer - Tong Eugine
-AI Programmer
Programmer - Akmal
-Programmer
Install instructions
1. Download the ZIP file from and unpack it.
2. Enjoy!